PacLease Continues Growth Mode – Adds New Locations; Achieves Record Level Fleet Size
January 13, 2020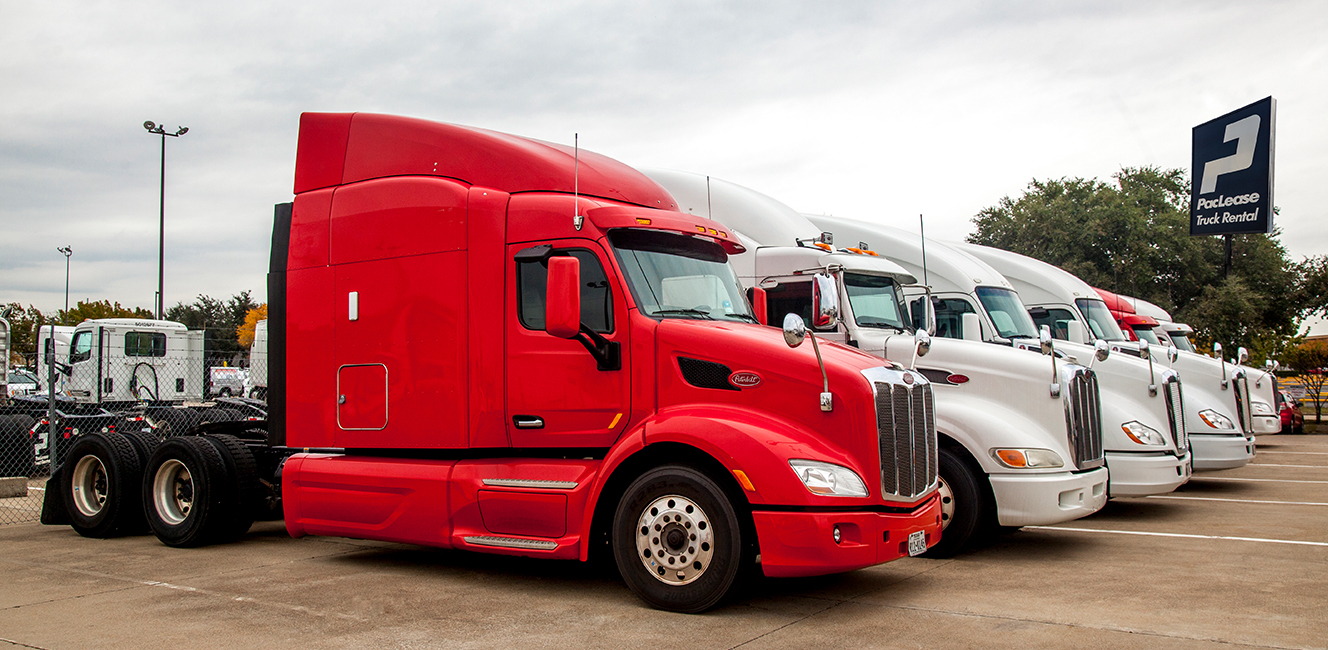 BELLEVUE, Wash., Jan. 13, 2020 – PacLease continued its vehicle growth trend by increasing its new full-service rental and leasing business by 18 percent in 2019. According to Ken Roemer, PACCAR Leasing's President, the company also added seven new locations to further the PacLease footprint.
"We're entering our 40th year of business as the full-service leasing arm of PACCAR – offering Kenworth and Peterbilt medium and heavy duty models," said Roemer. "We're at an all-time high in the number of vehicles in our PacLease fleet, and we now have more than 450 service locations throughout the United States and Canada. Over the years, our customers have come to rely on custom spec'd PACCAR products, backed by a service network that we feel is second to none. Both have correlated directly to our sustained growth."
Over the past three years, PacLease has added 24 new locations, with seven coming in 2019. "Our franchises are seeing the growing demand for full-service leasing as well as quality Kenworth and Peterbilt trucks, and it's why we continue to add locations to our network," said Roemer. "This further strengthens our ability to service our customers."
The new PacLease locations joining PacLease in 2019 were:
PacLease Edmonton Kenworth: Calgary, Alberta
PacLease of South Florida: Doral and Clewiston, Florida
Allstate Leasing: Stewartville, Minnesota
MHC Truck Leasing: Omaha, Nebraska
JX PacLease: Morton, Illinois
Maska PacLease: Sherbrooke, Quebec                          
According to Roemer, "Our customer retention rates are strong. When you combine premium trucks with our stringent preventive maintenance programs, wide selection of fleet services, and strength of the PacLease service network, then you have a combination for success. And that continues to be showcased with our year-end results."
About PacLease and PACCAR
PACCAR Leasing Company (PacLease) is one of the fastest-growing commercial truck leasing companies in the transportation industry. PacLease has independent and company-owned full-service leasing locations throughout the United States, Canada, Mexico, Europe and Australia. PacLease provides customized full-service lease, rental and contract maintenance programs designed to meet the specific needs of customers. A combination of reliable, custom-built trucks and complete service offerings allows customers to maximize the value of their transportation resources.
PACCAR Leasing is a part of the financial services group of PACCAR Inc, a global technology leader in the design, manufacture and customer support of high-quality light-, medium- and heavy-duty trucks under the Kenworth, Peterbilt and DAF nameplates. PACCAR shares are traded on the Nasdaq Stock Market, symbol PCAR, and its homepage can be found at www.paccar.com.